Happy New Year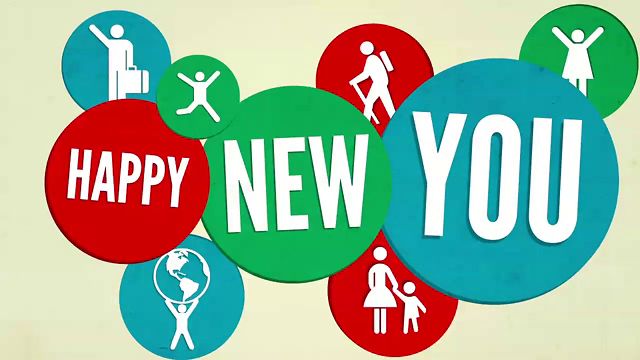 I hope you all enjoyed a great holiday season. Did you set a New Year's Resolution? Perhaps you are part of the 40% of the population that does. Let me guess: you want to lose weight, exercise more or maybe just eat healthier.
Self-improvement, or at least the desire for it, is a shared hobby. But for all the good intentions, only a tiny fraction of us keep our resolutions; research suggests that just 8% of people achieve their New Year's goals. Why do so many people fail at goal-setting, and what are the secrets behind those who succeed?
"We are what we repeatedly do. Excellence, then, is not an act, but a habit." Aristotle
Here are some tips to help you achieve your goals:
You should have at least one short term and one long term goal. Set and accomplish goals in a way that is empowering and exciting. Short term goals are usually simpler and easier. This way it helps to assure you'll have victories frequently. Frequent small victories lead to big victories and they build confidence, enthusiasm and momentum. Consistency is key- it eventually leads to breakthroughs.
Your goals should be realistic and attainable. You can't go from being a junk food eater to a health nut or a couch potato to a marathon runner overnight. Don't you're your goals too challenging or you will get frustrated and quit.
They should be specific and measurable. An example of nonspecific goal would be I want to lose weight. A specific goal would be I want to lose 10lbs in the next six months. A specific goal has a much greater chance of being accomplished than a general goal.
Identify the reason to accomplish the goal. Remind yourself why it is so important to you by creating your own personal "why" list. Here are some examples of what you might want to put on your list. You want to have more energy, live a long healthy life to enjoy your children and grandchildren, lower your cholesterol, lose weight, fit in your skinny clothes or simply look better and feel better. The more you understand why you want something, the more motivated you will be to work toward that goal.
Be accountable: If you are accountable to a person or program you are more likely to succeed.
Find a buddy or program: If you find it's difficult to keep motivated, find yourself a goal oriented buddy. For example: if you are not exercising chances are most of your close friends or coworkers aren't either. You will get much more encouragement from "doers"; don't expect the couch potatoes to motivate you. If you want to accomplish your goals it helps to have someone that feel the same way.
I have designed a great "New Year New Improved You" program to help you accomplish your New Year's resolutions. The details of my program are listed below. There is also an "Early Bird Special". For one week use code happy11 for a 50% discount!
Enjoy a wonderful New Year,
Donna