I have been on a personal improvement journey and mission and a student of how I can best take care for my body and mind all of my life.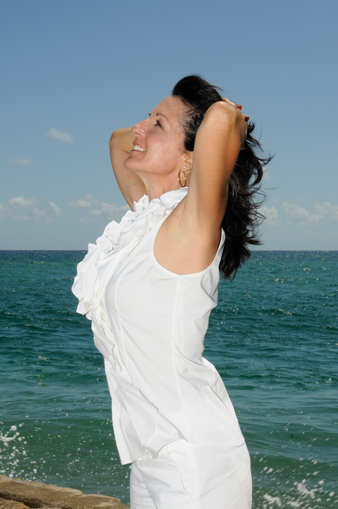 Donna uses a holistic approach to health and wellness, which means she looks at your whole being, including the emotional, mental and physical. In her programs, she teaches how to achieve balance in all areas of your life, including diet, stress management, exercise and relaxation.
Prior to starting her Health Coaching business, she was the business manager for an Oral Maxillofacial Surgery Center and a partner in a cosmetic practice where she designed a holistic health program to help patients obtain optimal health. In this program, she used a revolutionary tool developed to measure the carotenoid antioxidant levels in skin and prove the effectiveness of diet and supplements in improving overall antioxidant health. Through these findings she encouraged patients to know the source and eat more fruits and vegetables while continuing to use supplements if necessary. She implemented this program in doctors' offices and wellness centers throughout the northeast, as well as representing one of the top nutritional product companies in the world.
Donna has always had a passion for health and nutrition and she enjoys sharing this knowledge with others. Consequently, she decided to start her own Health Coaching business. She loves to support people who are motivated to change old habits. She feels privileged to be the catalyst for healthy change and the one who encourages staying the course. Her business is for those who realize the value of improvement is worth the commitment.
Training
Donna is a Board Certified Holistic Health Coach and a Member of the American Association of Drugless Practitioners
She received her training as a Health Coach from the Institute for Integrative Nutrition in New York City. As the world's largest nutrition school, it has been the cutting-edge leader in Holistic Nutrition Education. During her training, she studied more than 100 dietary theories, practical lifestyle management techniques, and innovative coaching methods with some of the world's top health and wellness experts. Her teachers included Dr. Andrew Weil, Director of the Arizona Center for Integrative Medicine; Dr. Deepak Chopra, leader in the field of mind-body medicine; Dr. David Katz, Director of Yale University's Prevention Research Center; Dr. Walter Willett, Chair of Nutrition at Harvard University; Geneen Roth, bestselling author and expert on emotional eating; and many other leading researchers and nutrition authorities.
Donna's education has equipped her with extensive knowledge in holistic nutrition, health coaching, and preventive health. Drawing on these skills and her knowledge of different dietary theories, she works with clients to help them make lifestyle changes that produce real and lasting results.
Donna is a Certified Raw Food Teacher, Coach and Chef
She received her training from Regeneration Raw.
Regeneration Raw is the first Raw Certification Program of this educational magnitude in the Raw Food World. It focuses on the science behind eating raw, fasting, detoxing, superfoods, and implementing both a mainstream and a low-glycemic raw diet – the latest and greatest additions to a successful modern raw diet.
Donna is a Certified Corporate Wellness Coach
She received her training from The Spencer Institute. This comprehensive, professional corporate wellness coach certification program gave her everything she needs to become qualified to manage and facilitate health promotions, health risk assessments, and corporate wellness programs for a wide range of clients.
Her training includes specific instruction on corporate wellness and health promotion concepts, motivational strategies, scope of practice, health care cost reduction strategies, training in health risk assessments, legal responsibilities and limitations in the workplace, and a list of assessment tools and techniques. In addition, this training provided her with specific business models for corporate wellness coaching. It also provided her with all the tools needed to facilitate effective corporate wellness and health promotion programs.